The world faces a unique, complex challenge that is disrupting our lives, businesses, and confidence. But it is the organization that can find their legs within these rough seas that can also emerge stronger. As supply chains struggle with new demand patterns, supply constraints, and logistical challenges, let us unlock the lessons learned to kickstart transformation and build resilience by using digital technologies. Join our webinar to get some insights on
How to plan for now and future to mitigate the impact on the supply chain from the pandemic 
Facing demand-driven supply chain challenges
Enhancing immediate supply chain visibility
Engaging  multi-channels in this digital distribution era
Aligning to deliver direct-to-consumer
Re-thinking supply chain strategies adopting emerging technologies to limit the severity of current disruptions
Join us on the 30th of March 2021 for an insightful session with industry thought leaders and digital transformation leaders.
Participate And Interact With Experts From Industry, Microsoft And Sonata
The Session Includes
Supply chain resiliency & recovery for the new future
March 30, 2021, 10.00 AM GMT | 2.00 PM GMT+4 | 3.30 PM IST
Emerging trends that are re-shaping the global supply chain landscape
How companies can embrace digital, drive resilience and recovery to achieve a future-ready supply chain?
Meet The Expert
Ramy Fares
Ramy is a seasoned executive in the technology industries with broad experience in all aspects of sales, marketing, business development, strategy development, distribution and alliances.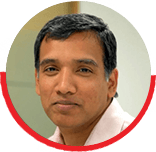 Hanumanth Tenneti
Director of Retail & Travel-Middle East and Africa, Microsoft
Hanumanth has over 22 years of professional experience in IT industry in key roles and responsibilities. He has extensive knowledge of the entire Dynamics 365 ecosystem.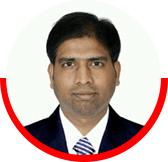 Karthikeyan Rajan
Competency Head, Dynamics 365, Sonata Software
Karthikeyan is a customer-centric business transformation expert with a holistic experience in building IT Products for the Supply Chain Industry right from conceptualization to delivery.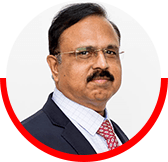 Balu Srinivasan
Supply Chain & Digital transformation Leader, Sonata Software
Talk to Balu and you'll discover his journey offers great mileage in experience. He has over 30 years across Ford, TVS, Ashok Leyland, Unilever and Pfizer.