Yes Dynamic launches new staff & payroll solution in the UK and Ireland
PayPro365 delivers greater insights and efficiency for businesses
Software available in Ireland for SMEs operating on Microsoft Dynamics 365 Business Central
Dublin, 6th December 2021 – Business app implementation and support consultancy firm, Yes Dynamic has today announced the launch of PayPro365, a payroll solution that will enable SMEs to gain greater flexibility and insights for their staff.
Available as an additional solution for businesses either already operating on Microsoft Dynamics 365 Business Central or looking to invest in a new connected cloud business management solution, PayPro365 is now available for customers in Ireland and the UK looking to bring automation to their HR services.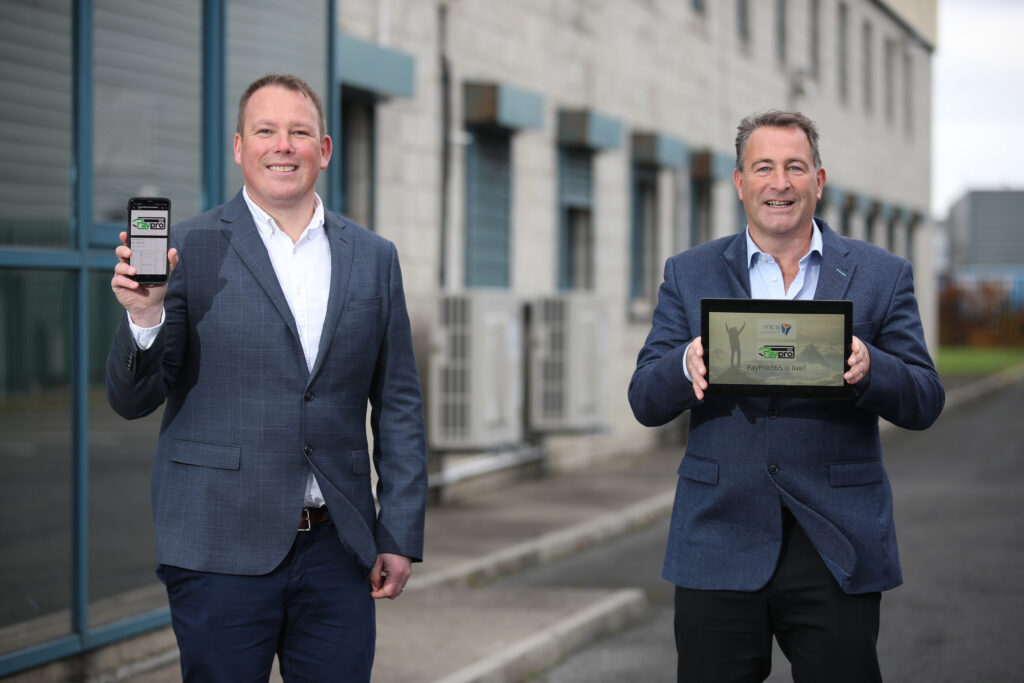 By eliminating duplication of data entries and affording a greater margin of analysis through connection to the general ledger and banking system, PayPro365 allows organisations of any size to efficiently process salary payments and protect payslips and employee data.
Designed with HR professionals in mind, the solution will also allow organisations to manage staff annual leave policies and monitor attendance on a daily and monthly basis. With PayPro365 in place, businesses will have the ability to manage leave requests, transactions and salary revisions all in a centralised and easy-to-use solution, allowing for a more cost-effective and familiar experience for HR professionals.
As an add-on for Microsoft Dynamics 365 Business Central, PayPro365 is now available to SMEs in a variety of sectors including construction, supply chain, manufacturing and distribution.
Microsoft Dynamics 365 Business Central is a comprehensive business management solution that helps small and midsized companies connect their finance, sales, service, and operations teams within a single easy-to-use application. Confidently move to the cloud and unlock the insights needed to adapt faster, work smarter, and perform better.
Commenting on the announcement, Yes Dynamic Managing Director, Gerry Power said: "We are excited to launch PayPro365 in Ireland and the UK and deliver an innovative solution for businesses looking to enhance their HR and payroll processes. As part of Microsoft's wider Cloud strategy to deliver more value in less time, PayPro365 allows for a much tighter alignment between HR and finance offering new opportunities to improve human capital management for businesses. From automation of finance systems to more insightful management of your teams, PayPro365 empowers CFOs and CPOs to unlock a truly all-encompassing management solution which will ultimately improve their organisation's performance.
"Yes Dynamic is currently engaging with a number of prospective clients in a variety of sectors and we hope to reach other organisations looking to improve their office processes and manage their staff more seamlessly. We are confident this new payroll solution is the next step for these businesses in unlocking the potential of data optimisation."
To mark the launch of PayPro365, Yes Dynamic hosted an exclusive webinar for Microsoft Partners in collaboration with payroll support partners, ODoherty Biz, and MicroWarehouse, Microsoft's largest Dynamics 365 software distributor in Ireland.
To watch back the event visit: https://attendee.gotowebinar.com/recording/1653687897699621123
ENDS/
For more information, please contact:
Tommaso Costantin, Q4PR: 086-4619680 / tommaso@q4pr.ie
Notes to Editors
Yes Dynamic
At Yes Dynamic, we deliver true return on investment by quantifying our work against business benefits. With over 4,000 resources available across the full range of Microsoft Dynamics 365 Business Applications, we pride ourselves on the quality of our technical skills with the aim of helping our customers identify process improvements and maximise efficiencies.
---